Best SEO Guide: Beginner's Guide To WordPress SEO In 2023
These days, WordPress is no longer a blogging platform as we all use to see it to be. It's a whole Content Management System (CMS) that allows users to create a different kind of website using different WordPress plugins and themes.
One of the big problems with WordPress, however, is its serious lack of native SEO. It has only basic SEO functionality, and the rest must be taken care of manually.
There are many WordPress plugin out there that feature SEO functionalities that can help improve your WordPress website SEO but none of them will 100% of the optimization for your website.
In this post, as the title features Beginner Guide To WordPress SEO , I will be showing you the basics of SEO for your WordPress blog and how to ensure that your blog SEO foundation is properly set.
Here are the things we will cover in this post:
We'll take a look at popular SEO plugins.

Methods you can use to optimize your site.

Other SEO tools you can use, and many more.
So let's begin.
To set up your WordPress SEO, it is very important to understand the basic concepts of SEO and how it can help you achieve your goal as a blogger or a website owner.
Though SEO evolves and changes over time, for example in the past, repetition of a particular keyword in a post which is known as keyword stuffing can help you rank on the first page of any search engine.
What is Keyword Stuffing?
Keyword stuffing is a search engine optimization (SEO) technique, considered webspam, in which keywords are loaded into a web page's meta tags, visible content, or backlinks anchor text in an attempt to gain an unfair rank advantage in search engines.
But search engine algorithms have gotten much smarter and far a lot more complicated than it uses to be. And this may still happen as time goes on so you need to get ready for algorithm update and keep evolving with the search engines.
As of this writing, there are some basic WordPress SEO principles you can use to help your rankings:
Keyword Research – Keyword research in SEO will always be important. Keyword research is an SEO practice used by SEO gurus to find out what people search on search engines. Even as search engines improve daily. Sure, you may rank for "free WordPress themes" if you choose the keyword "best free WordPress themes" as a result of they're semantically similar. But it is very important to know the topics that are commonly searched by people so you will know how to create your content to achieve optimal search rankings. The keyword research tool I personally use is Long Tail Pro as it allows me to quickly and easily filter out the best "buyer" keywords and check competition for them so I know the easiest keywords to target with the lowest competition. Works like a charm
Title Tags – A good title not only gets people interested in the article but also helps it rank well on search engines. You might write a title that you really love and think is clever, but unless it's achieving these types of reactions, you'll be wasting your time.
Headings – Heading tags (such as H1, H2, etc.) are important because they are like your title. The ability to set headings (and do so correctly) is an important factor in crafting appealing, readable, and well-formatted content that both readers and search engines will appreciate.
Page Text – While writing your post do not use any illegal way to get a higher ranking on search engines, know who you are writing for, do not focus on writing for search engines alone instead write for human beings, in case of keyword stuffing Just write naturally. Semantics will take care of the rest.
Backlinks – Backlinks could say to be a link one website gets from another website. Backlinks create an enormous impact on a website's search ranking results. Now that you know what is backlinks, do you know you need to be very careful when creating backlinks? You have to know how many backlinks you are getting at a time, where they are coming from, the text that is used to link to your page, We'll take a look at backlinks in another section.
Social Signals – Social signals are human interaction metrics on social platforms like Facebook, Twitter, LinkedIn, Reddit, Medium, etc. Some examples of social signals are likes, dislikes, shares, votes, pins, views, etc. which commonly help to showcase popularity and affinity for a specific piece of content.
Content-Length – The need to assign an optimal standard content length reflects the number of effort people is willing to put into their SEO practices. Google believes longer content is more in-depth and will be more authoritative and useful to readers, so lengthy copy is key. The days of 250-300 words articles are long gone. These days, 750-1000 words is preferable, and anything longer is a bonus.
Load Speed – The speed at which your page loads is extremely important. If your page takes too long to load, it will affect your SEO rankings. Make sure your images are optimized, your themes are optimized and your hosting company is fast. The host my blog is running on is Namecheap and I recommend it for beginners because of the optimal functionality they feature. For fast themes that will help your search rankings download my themes here.
Outbound Links – Outbound links are those links that will take you to another website when you click on them from your own website. Outbound used to be the big factor in rankings. Linking out to other authority sites can boost your own rankings. It's a good idea to cite sources for your content with a link or recommend other good content that gives a different perspective than your own.
Mobile-Friendly – Your site should be optimized for mobile browsers, either resizing dynamically or redirecting mobile users to a different version of the site. For WordPress sites, this means choosing a mobile-friendly theme like the one I am using. You can check if your site is mobile-friendly by using google mobile-friendly tool Google Mobile-Friendly Test Tool
This is not, by any means, an exhaustive list of ranking factors. It would take a full-length book to describe all of them. But it's a good, solid foundation on which to build your SEO plan.
Basic Setup For WordPress SEO
The next thing to do after creating your WordPress blog or website is to be sure you've completed the basic, essential setup for your WordPress site.
URL
First, you need to decide whether you'd like your site to be found at:
http://yoursite.com
OR
http://www.yoursite.com
Either one is fine for SEO purposes, so it's up to you which you use. If you have an aged domain you might want to check MozTrust for your domain to see if one version has more trust than the other, you'll obviously want to use that one.
To change your URL, simply visit Settings > General > WordPress URL and your Site URL will probably be the same unless you installed WordPress in a subdirectory. The default does not have the www included. You can leave it if that's how you want it to be, but you can add the www if you prefer that.
Permalinks
One of the most important basic setup steps you can take for SEO for your WordPress blog is to change the permalink structure found under Settings > Permalinks.
The default structure is ?p=postid which is terrible for SEO purposes. It doesn't allow the use of keywords in the URL and doesn't offer any useful information to search engines.
To change your structure, select either "Post name" or "Custom structure". If you choose post name, your URLs will look like this:
http://yoursite.com/title-of-your-article
You can also use a custom structure such as %category%/%postname%.
This would make your URLs look like this:
http://yoursite.com/category/title-of-your-article
Either one is fine for SEO purposes, but using the category/title provides a good "Silo structure", which basically means it helps the authority of your pages because everything is organized into specific categories instead of being lumped in together.
There are a plethora of plugins out there to help you control the SEO of your WordPress site, but they come down to three very popular choices:
Both are very similar in features, and either one will work fine for SEO purposes. They are slightly different in terms of features, so you might want to briefly try both just to see which you like better.
Whichever plugin you choose, be sure to read its instructions well and be sure you're using every possible feature included. Too many people install the plugin and expect it to work automatically, but some things must be tweaked, and you'll need to include some extra information every time you make a post such as the main keyword you want that page optimized for.
Webmaster Tools isn't just for WordPress sites, but you must sign up for it, just the same. Webmaster Tools will allow you to keep track of any issues your website might have, set certain preferences for your site, and keep tabs on certain things such as what keywords people are using to pull your site up in Google.
If you have the WordPress SEO plugin by Yoast, it's easy to verify your site in Webmaster tools. Log into Webmaster Tools here:
https://google.com/webmasters/tools
Select the "Alternate methods" tab and choose "HTML tag". Copy the meta tag shown in the box by highlighting it and pressing CTRL-C, or pressing COMMAND-C on a Mac, or right-clicking and choosing copy.
Now go to your blog and log in. Under the SEO tab in your WordPress admin (Yoast SEO) choose Extensions. You'll see several fields where you can enter codes for various sites. Enter your code in the Google Webmaster Tools section, and then go back to Webmaster Tools and click VERIFY. Viola! All done.
Another critical element of SEO is having analytics so you can track your progress and figure out exactly how you're doing. Google Analytics is the most common tool for this.
Unfortunately, changes to Google's privacy settings have destroyed a lot of the usefulness of Analytics. It used to be that you could see almost every keyword used to find your site. Now, you can only see a handful of keyword searches.
Still, Analytics is useful for a variety of reasons. It will allow you to see how much traffic you're getting, where your traffic is coming from, what your bounce rate is (the percentage of people who leave your site without viewing any other pages), and other important information.
There's a plugin from Yoast that will allow you to easily add Analytics to your WordPress site. You can download the plugin, as well as find installation and usage instructions, from this URL:
https://yoast.com/wordpress/plugins/google–analytics/
Another major element of SEO is the speed at which your page loads. Google wants its visitors to enjoy the sites they visit, and if a site takes too long to load, visitors will often leave quickly. This increases the bounce rate, and also makes Google unhappy.
To check your page speed, including discovering actionable information you can use to speed up your page, take a look at Google's Page Speed Insights.
https://developers.google.com/speed/pagespeed/insights/
Using this will help you figure out what needs to be changed to speed up your site. It might involve getting a new host, or it may be as simple as optimizing your images or installing a caching plugin.
W3 Total Cache is one of the most popular caching plugins. It will turn your dynamic pages into static ones, meaning they load faster.
https://wordpress.org/plugins/w3–total–cache/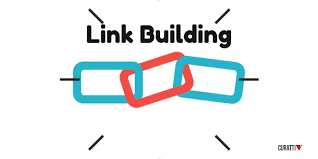 Once you have the foundation of your SEO set up, it's time to make sure you're doing all you can every time you make a post to ensure the best outcome for your SEO. This term is also known as interlinking and is a very powerful SEO strategy because it allows you to pass your SEO power/link juice between pages and helps reduce your bounce rates since it increases your chances of getting more than one page visited.
That means making a few key posts that you might think of as cornerstone posts, and then referencing those posts in other similar posts.
For example, let's say you have a post called "10 Ways To Increase Traffic". It might be very in-depth, detailed information about using ten different social networks to increase a website's traffic.
Then you could write smaller blog posts on each of those traffic sources and link to your cornerstone post by saying something like:
"Facebook is just one way you can increase your traffic with social media. Check out my post '10 Ways To Increase Traffic' for more ways to explore your website's traffic."
Not only will this help lower your bounce rate, but it will also benefit you by giving a boost to the SEO potential of your cornerstone posts.
Social Signals & Backlinks
You know it's important to get backlinks to your site, but did you know the source of your backlinks and the text used to link to your site is just as important as getting a lot of links?
You want to make sure you get backlinks from quality sites, and a wide variety of different domains. You also want to be sure you're NOT using the same text to link to your site every time because this can appear spammy. Instead, vary the text used to link to you between a few similar keyword phrases, and potentially the name of your site, too.
Social signals are also increasingly important. The more likes and shares you get on a large variety of platforms and from a large number of accounts, the better.
Be sure you have a plugin installed to help you get more likes and shares of your content.
Here are a few to try:
https://sumome.com/app/image–sharer https://sumome.com/app/share
https://wordpress.org/plugins/aas–digg–digg–alternative/
You can find lots of social sharing plugins for WordPress that are free, just search from within your WordPress site under the plugins tab.
SEO is a complex, ever-changing game. You need to stay on top of it if you expect to get significant traffic from Google and other search engines.
And you definitely want to tap into such a massive, targeted traffic source. What kind of traffic could be more targeted (thus, ready to potentially buy something) than someone who deliberately searches for what you're offering?
Now that you've read the complete guide, you should have a good working knowledge of SEO and how it applies to
WordPress sites.
You'll know about some of the most important plugins and tools you should be using, and you'll be prepared to implement them.
If you're serious about getting your site to rank, you'll want to delve deeper into some of the big SEO topics like social signals and backlinks. These topics will help you get even more from your SEO efforts.
I wish you all the best with your WordPress SEO efforts, and I hope you get all the traffic you deserve!
Resources
Here are quick links to the resources mentioned in the guide: