Timebucks Review 2023: Is it Real or Fake? (Find Out)
Are you looking for a complete TimeBucks review with actionable tips on how to make money online? Then this article is for you.
Making money online from home is the goal for many individuals. Survey sites make this possible by allowing individuals to make money by completing simple tasks. In this TimeBucks review, we will be highlighting the various ways this platform allows its users to make money online.
TimeBucks is an online platform that rewards users for completing little different little activities on the site. The goal of this review is to tell you all you need to know about the TimeBucks platform before you invest your time in it.
I have researched how the site operates and how much you might be able to earn. I will also be weighing the benefits and drawbacks of this platform side by side. With these data at your disposal, you should be able to make a solid decision about whether it is worth your time.
I aim to make this article the last TimeBucks review you will ever read. The above listed and more are what will be addressed in this article. So, continue reading to learn all you need to know to start making more with Timebucks today.
Note: People have had varying levels of success with survey websites, but one thing is sure, Timebucks is legitimate. This does not, however, imply that it is the only choice for you to take advantage of.
In this review, you will find out what to expect, what to avoid, and my personal experiences with it, as well as some TimeBucks tips, to help you get the most out of it if you decide to join.
What is TimeBucks?
To kick off this TimeBucks review, I will be giving you a little back story on this company and what they represent.
TimeBucks is a website that rewards users for completing a variety of online chores. Since 2014, they have been managed by Australian Clearing Pty Ltd, although it is available internationally.
The fact is almost all of the opportunities are comparable to those found on other paid survey sites and online reward portals. However, for a survey site, they have made themselves unique in their digital space. Whether these are excellent chances or diversions depends on what you are searching for.
In a nutshell: Timebucks is an easy-to-use website that rewards its users/members (you) with real money and free Bitcoin! All you have to do to be eligible for these benefits is to complete various tasks online.
Most of these tasks are not particularly strange activities. They are things we do every day without being paid for them. Why not get paid to do them nonetheless?
Tasks carried out on Timebucks include:
Taking surveys
Posting on social media
Watching videos
Clicking ads
Downloading recommended apps
Playing games, etc.
People particularly like Timebucks because it pays in cash and Bitcoin, allowing you to get your money right into your account.
Completing surveys, playing games, viewing videos, and installing apps are just some of the ways you can earn money with Timebucks. Growing a beard, taking selfies, and painting portraits of other people are examples of non-traditional Competitions that can make you rewarded, right?
Why I recommend TimeBucks
There is no dull moment with TimeBucks; they are constantly evolving and adding new ways for people like you to make more money. When they discover that an approach is not working out, they might delete it and try out other ideas.
Are you looking for more ways to make money? No worries. Earn money by recommending friends to the site or by winning several competitions held periodically (like we earlier mentioned). One-time activities are quick and straightforward to accomplish. They include things like liking their Facebook page and subscribing to their official YouTube channel.
Is it safe to use Timebucks?
Timebucks is entirely safe to use.
I understand why you may be curious about the safety of this site. You will be investing your time in addition to providing specific personal details they may want. They are worth trying out, in my view. You will be able to make this decision for yourself after reading this TimeBucks review and considering the facts.
The Trust pilot score for Timebucks is impressive. As of 2023, it had over 1,000 reviews, with 91 per cent of people rating it positively. This is one indication that the website is secure and enjoyable to use. After all, Timebucks isn't a new GPT program; it's been around for a while.
How does Timebucks work?
Your journey begins when you sign up as a member. After all, the whole point of this TimeBucks review is to teach you the ropes on the easiest route to making money on this platform.
To join this platform is entire; all you have to do is go to the website and add a link to your account to your Facebook page or provide personal information (the easiest method to begin linking your Facebook account).
Personal information requested includes your email address and a secure password; with that, you are good to go. You will receive a confirmation email once this is completed. There are no minimum age requirements to join and make money on this platform.
Moving on
After you have finished the sign-up, constantly evolve and add process, go to the Earn page and select the type of job you want to complete, such as watching videos, taking surveys, or installing apps. On the Settings page, you should complete your profile as well as your payment details.
You receive payment into your Timebucks account after you finish a task. If you have at least $10 in your account every Thursday, this money will be immediately sent to you.
Keynote: Cost per acquisition is a technique used by TimeBucks in affiliate marketing. This essentially means that the company is compensated based on how well you complete tasks.
The company shares some of that revenue with you. This counts as a reward for your participation. As a member of TimeBucks surveys, you get compensated by companies, that is, in exchange for providing constructive feedback. This data assists businesses in developing new products and marketing campaigns.
How much can I earn with Timebucks?
As a member of this platform, you can earn up to $10-$20 each day by participating in offers, depending on how much time you spend on the forum. This is one of the essential parts of this TimeBucks review.
Your profits will be primarily influenced by your country of residency, as with all GPT platforms. Someone from the United States, for example, is likely to have greater earning prospects than someone from another country.
Another crucial element is the quantity of time you devote to the site. Unless you're spending hours on the Timebucks website, you should expect to earn much less than these claimed maximums.
Earning list example:
You can make up to $1 for some surveys
$0.01 is paid to users for polls
By uploading a video, you can make $3.
Make $0.01 for sharing content
$1 for watching 20-90 second videos.
The remuneration for the various activities varies, with some tasks earning more than others. Other chores pay less than visiting websites and clicking on sponsored offers. For these jobs, you can expect to earn up to $2.50. According to the website, a member from the United States may earn up to $50 on their first day on the site.
With TimeBucks, you can also earn passively; how? You can make as much as 15% of the profits of your referrals and 5% of any advertising deposits. You will be rewarded for each individual who joins your group up to five levels down when you enter the referral program.
How to earn rewards on Timebucks
1. Paid surveys:
In this TimeBucks review, the first method of making money is a paid survey.
TimeBucks has an excellent selection of paid surveys. While logged in, you may complete surveys from various sources and be paid into your TimeBucks account.
The nice thing about this is that there are surveys available in almost every country. The drawbacks include the fact that finding surveys that you qualify for might take some time.
Although it includes surveys for most nations, the exact number of surveys accessible will vary based on where you reside. There are other methods to earn on TimeBucks if you don't have a lot of surveys accessible.
2. Content
You have the option of making money by clicking on featured small ads. You also make money by visiting recommended websites for a particular amount of time. It could also be something as simple as liking TimeBucks on Facebook.
In this Timebucks review, this is one of the best ways to make money. You will also get paid if you watch their featured slideshows, which are usually 10 pages.
This is a list of six ways for you to make some extra cash under the content section. They include things like:
Clicks
Slide show
Night Falls news
Engage
Push click
Search
Video
55 Words slides
Let's take them one after the other to see what each category offers.
a. Clicks
This is the option that allows you to get paid for watching a very short time ads, once clicked on it will take users directly into an interactive menu where each ad can be watched until their allotted allowance has elapsed. The amount attached to these opportunities is small so make sure everyone clicks while they still have money!
b. Slide show
The slide show is a great way to make money. The requirements are outlined on the page, and once completed you'll be paid instantly! This task pays you for viewing specific amounts of pages. To complete this, follow the instructions on an independent page and get paid once done with it!
c. Captcha
Solving captchas is something you're familiar with, and in this option of service, there's a chance to get paid for it. You might be solving a digit or text captcha; just follow the instructions closely so that your task can be completed successfully!
d. Nightfall news
This task looks more like the slide show but here, tasks are a bit broader than your typical slideshow. You can get paid to complete these types of work once you select it from the list! Once clicked on this category you will be redirected to a third-party website where you will get instructions about what needs to be done and how much money is involved in completing those requirements – so if it sounds intriguing then don't hesitate because there's always something new coming soon.
e. Push Clicks
Push notifications are a great way to make money on the internet. You can get paid by allowing websites to deliver push messages and earn an unlimited amount every day without having any knowledge of how much you have earned until 24 hours later when all clicks for that particular day will be recorded, which then adds up to your balance at this time!
I'm sure many people out there have tons upon dozens of websites sending them updates daily without paying attention but here's one place where they actually pay someone for getting their messages delivered straightaway – just like receiving e-mails or texts (without having any idea what everyone else said!).
f. Watch videos:
Earn money when you watch videos in the video category of their website. Intending to provide various methods of making money, TimeBucks provides video watching options to its user base.
The basic rule adopted among most GPT sites is to view three videos plus advertisements inside a specific theme to earn money. They also offer little separate films for which you will get compensated after watching a particular period, usually seconds.
These videos may be found by navigating to the earning section's "content" tab, and then scrolling down to the video tab.
Keynote: This is a simple method to supplement your income. However, the rewards for this choice are pretty modest, so it is not an option to utilize to increase your profits significantly. However, it is a pleasant way to make a little more money if you watch a movie you would otherwise overlook.
What I also enjoy about TimeBucks is that the terms and conditions for each video are highly transparent. This allows you to assess if it is worth your effort quickly.
You may also earn from watching YouTube videos in addition to these video selections. The Engage tab is where you'll discover this selection.
3. Micro-tasks:
Tasks are simple activities that allow you to make money.
Timebucks offers specific Tasks to users. If you pick tasks correctly, you will be able to make some additional money easily. You may get paid to do things like download applications, watch YouTube videos, visit specific websites, and follow individuals on social media.
Although most jobs may not take long, not all of them provide good value for your time. Because not everyone offers a reasonable wage for your time, these jobs are developed by other Timebucks users. So select your duties carefully.
Their interactive user interface allows you to easily choose whatever jobs you wish to complete, review the criteria, and pay before getting started.
4. Referral revenue:
How much does Timebuck pay per referral that signs up?
TimeBucks pays out 15% commission on the lifetime earnings of anyone you refer to TimeBucks + 10% commission on their Advertising Deposits
You may earn money by referring others to TimeBucks. There will be five levels of payment. That means you'll be paid commissions for people who your referred people refer.
Referral commissions and levels:
Level 1 Referral make: 15%
Level 2 Referral make: 2%
Level 3 Referral make: 2%
Level 4 Referral make: 2%
Level 5 Referral make: 1%
A small commission is preferable to a large one. It can grow and become a great way to earn if you invite many people who then request a lot of people. It has a better referral program than many other similar sites because it has five levels.
If you join and enjoy using a referral link, you should start inviting others to join as well. Because commissions are paid from TimeBucks' pockets, the people you refer will earn the same whether they join through your link or not.
5. Timebucks weekly Sweepstake:

Timebucks features weekly sweepstakes for which you may earn entries just to qualify; all you have to do is use the website.
Every time you log in to Timebucks, you will receive 100 entries; for each job you complete, you will receive much access for every $0.001 you earn; and for each person, you invite to join, you will receive 200 entries.
Furthermore, installing the Timebucks Sweepstakes program is an easy method to acquire a lot of extra entries quickly.
Earn passively with Sweepstakes
You can get a turnover of 100 free Sweepstakes entries every 10 minutes by running the program on your computer. You will not be required to do any activities. Just keep in mind that it's only compatible with Windows computers right now. It is available for download in Timebucks' Sweepstakes section. Timebucks will reward you with Sweepstakes entries in exchange for mining Bitcoin using your idle processing power.
6. Earn Money with OfferWalls: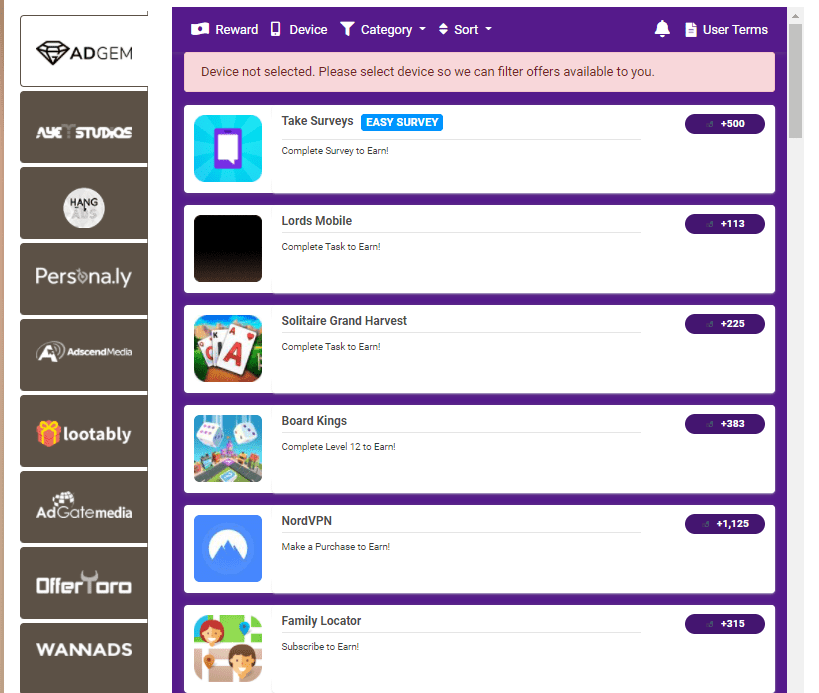 A component called the offer wall gives you access to a variety of various deals. This may include getting paid to download applications, sign up for a website, or even free product testing. The Offerwall section provides a handful of the Offerwalls available; Timebucks now has about 12 offer walls, each of which has many deals. Some of these deals come with fantastic incentives.
Extra
Daily bonuses can be used to generate money. Each day, the top five TimeBucks earners get rewards for their hard work. The first-place prize is $20, and the fifth-place award is an additional $1. This is an attractive incentive for performing chores and earning money.
Read Also: Make Money On Opera News Hub 2023 [Complete Guide]
What do you need to Make Money on Timebucks?
Making the best of every opportunity requires a certain level of dedication/preparation. To make money on this platform, you need to prepare yourself to a certain extent. However, this process isn't complicated. All you need is;
A stable internet
Functional smartphone or PC
An organized daily schedule of a few hours per day.
With the above listed set aside, you are all set to make money on this platform daily.
How to Sign up on Timebucks
You can use your Facebook account to sign up for TimeBucks or manually input your information for an easy and quick sign-up. Either way, the sign-up process can be completed in minutes. Try to complete your profile with your payment details, also included when you carry out the initial registration.
It's a good idea to finish this step before starting since you'll need this information to match with surveys and earn your prizes. Timebucks only allows one account per IP address. You will, however, receive an error if you are on the same network or connection as someone who has signed up for TimeBucks.
Pros and cons of working with Timebucks
Pros:
Timebucks has a variety of money-making jobs available.
A generous and limitless multi-levelled referral program exists.
You can collect your profits using PayPal, Bitcoin, AirTM, and other services; however, PayPal is not a natural
To cash out your earnings, you simply need a balance of $10.
You'll get 15% of your referrals' lifetime profits.
Cons:
Most activities pay a little in terms of compensation.
You are only if you've earned at least $automatically pay10.
Customers from countries other than the West will have restricted earning options.
At the time of writing, this platform has no smartphone app available.
How do you get paid on Timebucks?
There are several ways to earn money on TimeBucks. You will be paid in cash for each activity you complete on the platform.
Once you've met the payout level, your reward will be automatically paid out once a week by Timebucks. You can request payment using these methods:
Bitcoin
Payeer
Bank transfer
AirTM
Neteller
Paypal
You'll be rewarded when you reach the $10 mark, which is a shallow payment threshold. It's convenient to be able to request a reward right away rather than having to wait until you've made a significant amount of money.
Alternatives to Timebucks
Wrapping up this TimeBucks review, we will be highlighting some alternatives to this platform that are worth trying out.
Grab points
Swagbucks
Toluna
InboxDollars
Nielsen
Zoombucks
Pinecone Research.
TimeBucks review: Conclusion
Overall, it has been a fantastic experience, exploring the digital space created by TimeBucks to allow people to make money online. Have you made your decision yet? I hope this comprehensive guide will be of help to you.
Join a community of learners today and build an income stream for yourself. Would you like to learn more on this topic? Drop a comment, and we will be glad to share what I know.